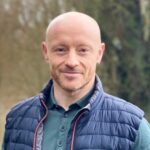 Darren Collins
Darren Collins teaches Financial Studies at The Sittingbourne School in Kent, England. He was awarded the 2020 interactive investor Personal Finance Teacher of the Year Award for secondary school. He is a qualified independent financial adviser and mortgage adviser and a former professional football player. 
Interviews with Darren Collins
Financial literacy is an essential life skill, but it is not routinely taught at school and not everybody has good role models to look to for financial behaviour. Reading can certainly help. Finance teacher Darren Collins recommends his top books for teens and young adults to learn the fundamentals for making sound personal finance decisions in life.