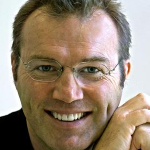 Andrew Morton
Andrew David Morton (born 1953, Dewsbury) is an English journalist and writer who has published biographies of royal figures such as Diana, Princess of Wales, and celebrity subjects including Tom Cruise, Angelina Jolie and Monica Lewinsky
Interviews with Andrew Morton
Bestselling celebrity biographer Andrew Morton recommends the best books on the British royal family and the publishing of his own book, Diana, Her True Story—In Her Own Words, viewed by many as the definitive book on Princess Diana.
Interviews where books by Andrew Morton were recommended
The Mail on Sunday's Royal Correspondent, Katie Nicholl, looks at how the histories of the previous generation have shaped Princes William and Harry. She picks the best books on the British royals.