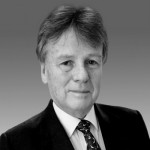 Richard Heygate
Sir Richard Heygate is co-author of the bestselling Book of English Magic, described in the Observer as "a treasure trove of magical lore". Trained as a businessman, he has found success in fields as diverse as management consultancy, banking, and the manufacture of smoked salmon. He appeared in the 2006 BBC2 documentary The Bart and the Bounder, and co-wrote the accompanying book, Endangered Species, about the inhabitants of the British countryside.
Books by Richard Heygate
Of all the countries in the world, England has the richest history of magical lore and practice. English authors such as J.R.R.Tolkien, C.S. Lewis, Terry Pratchett, and J.K.Rowling, dominate the world of magic in fiction, but from the earliest times, England has also acted as home to generations of eccentrics and scholars who have researched and explored every conceivable kind of occult art. Most people are torn between a fascination with magic and an almost instinctive fear of the occult, of a world redolent with superstition and illusion. And yet more people now practice magic in England than at any time in her history. The Book of English Magic explores this hidden story, from its first stirrings to our present-day fascination with all things magical. Along the way readers are offered a rich menu of magical things to do and places to visit.
A love of landscape and countryside lies at the very heart of British life, yet most of us have long lost touch with our rural roots. In this heart-warming and affectionate celebration of the countryside, cousins Sir Richard Heygate (the Bart) and Mike Daunt (the Bounder), countrymen themselves, travel the length and breadth of the British Isles chronicling the stories of an 'endangered species' - the gamekeepers, farmers, fishermen, poachers, rogues and vagabonds who share their passion for this fast-disappearing way of life. Along the way, the Bart and the Bounder eat hedgehog with the Romany, tickle a trout, meet the White Witch of Cornwall, go rat-catching in Yorkshire, wildfowling in Norfolk, boar-hunting in Sussex and celebrate an uproarious Christmas in Ireland. They also sample a good many pints of ale and tell many tall tales in the course of giving triumphant voice to a largely unheard, forgotten, yet still-vibrant community. Eccentric, affectionate, humorous and touching in turn, Endangered Species stands as a glorious record of our country traditions.
Interviews with Richard Heygate
Steeped in the pre-Christian traditions of English magic, Richard Heygate, the author of the bestselling Book of English Magic, warns readers not to dabble unless they are prepared to end up in a padded cell.