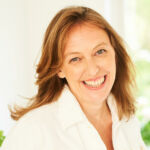 Rosie Wilby
Rosie Wilby is an award-winning comedian, speaker and broadcaster who has appeared many times on BBC Radio 4 programmes including Woman's Hour and Four Thought. Her first book Is Monogamy Dead? was longlisted for the Polari First Book Prize and followed a trilogy of solo shows investigating the psychology of love and relationships. Her new book The Breakup Monologues is based on her podcast of the same name.
Interviews with Rosie Wilby
Queer readers have had to transpose themselves into heteronormative stories for most of their lives, says the comedian and writer Rosie Wilby. That's one of the reasons why straight, cis- readers should make time to read books from the lesbian, gay, bisexual, trans, queer and intersex community. Here she highlights five landmark books by LGBTQI writers that everyone should read.