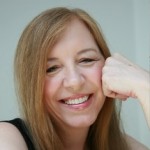 Susan Quilliam
Susan Quilliam is a relationship coach and agony aunt, whose advice on sex and intimate relationships appears in many newspapers and magazines. She writes a weekly advice column for Britain's biggest-circulation Sunday supplement and has written 22 books on relationships and sexuality, published in 33 countries and 24 languages and including an update of Alex Comfort's 1970s classic, The Joy of Sex.
She was named as one of the British Family Planning Association's 21st century achievers, is a patron of the Outsiders charity promoting sexual rights for the less-abled and serves on the Council for Sexuality and Sexual Health of the British Royal Society of Medicine.
Interviews with Susan Quilliam
Sex: it's all around us, but many of us still have questions. Relationship coach and author Susan Quilliam, who updated the 1970s classic, The Joy of Sex, talks us through the best sex guides and also some of the groundbreaking books that broke taboos and paved the way to more open-minded sexual attitudes.