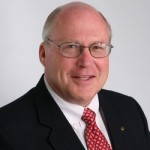 Interviews with Bruce Forbes
Did you know that Santa Claus was a 4th century bishop in what is now Turkey? That Puritans tried to outlaw Christmas? Or Tiny Tim was originally Little Fred? Religious scholar Bruce Forbes recommends books that shed light on Christmas's pagan past and consumerist present.
Interviews where books by Bruce Forbes were recommended
The story of the birth of Jesus is the part of the Gospels that is least based on history, explains religious studies scholar Brent Landau. Jesus was probably not born in Bethlehem and he may have been visited by as many as 12 wise men. He picks books to help understand the real Christmas story.