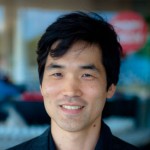 Sebastian Seung
Sebastian Seung is Professor of Computational Neuroscience at MIT, and the author of Connectome: How the Brain's Wiring Makes Us Who We Are. He has made important advances in robotics, neuroscience, neuroeconomics and statistical physics. His research has been published in leading scientific journals, and has featured in articles in The New York Times, Technology Review and The Economist
Interviews with Sebastian Seung
Neuroscientist Sebastian Seung introduces us to the concept of the connectome, the ever-changing map of connections between the brain's neurons that makes each of us who we are.
Interviews where books by Sebastian Seung were recommended
The human brain contains 86 billion neurons and burns a quarter of our energy intake. But it is by no means extraordinary, says Suzana Herculano-Houzel. Here, the Brazilian neuroscientist chooses five of the best books for understanding the complexities and connectivity of our most enigmatic organ.