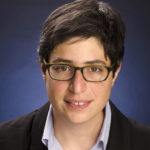 Ana Minian
Ana Raquel Minian is an Assistant Professor at Stanford University in the Department of History and the Center for Comparative Studies in Race and Ethnicity (CCSRE). Her latest book, Undocumented Lives: The Untold Story of Mexican Migration, explores the late-twentieth-century history of Mexican undocumented migration to the United States, the growth of migrant communities, and bi-national efforts to regulate the border.
Interviews with Ana Minian
How did the concept of United States immigration being a 'melting pot' of diverse nationalities come to be? In this interview, Stanford historian Ana Raquel Minian explores America's complex, highly racialized history of immigration and recommends five of the books on the subject that have most influenced her.