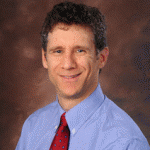 Andrew Gelman
Andrew Gelman is a professor of statistics and political science and director of the Applied Statistics Center at Columbia University. He has received the Outstanding Statistical Application award from the American Statistical Association, the award for best article published in the American Political Science Review, and the Council of Presidents of Statistical Societies award for outstanding contributions by a person under the age of 40.
Interviews with Andrew Gelman
American statistician Andrew Gelman, professor of statistics and political science at Columbia University and author of Red State, Blue State, Rich State, Poor State explains the (often surprising) realities of how Americans vote.
Award-winning statistician and political scientist Andrew Gelman says that uncertainty is an important part of life, and recognition of that uncertainty is itself an important step. He picks the best books on statistics.