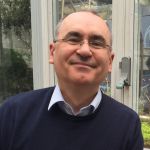 Interviews with Peter Marshall
On October 31st 1517, Martin Luther, an unknown friar in an obscure town in eastern Germany may or may not have posted a list of complaints to the door of his local church. His actions would lead to what was later called 'the Reformation' — a grisly period in European history that nonetheless paved the way for a more tolerant and pluralistic society. Peter Marshall, one of the period's leading scholars, talks us through the best books on the Reformation.
Interviews where books by Peter Marshall were recommended
Which were the best history books published this past year? Each year, the UK's Wolfson Prize tries to sort through the hundreds of history books that are published to find outstanding books that are both important and readable. Wolfson Prize judge Carole Hillenbrand introduces the six books that made 2018 shortlist.