Great Adventurers is a lovely book for children by the British adventurer Alastair Humphreys. This book has been reviewed for us by Alex, who is 12 years old.
Great Adventurers by Alastair Humphreys is about "the incredible expeditions of 20 explorers." It ranges from the story of Ibn Battuta to Beryl Markham. The book shows all the kit, the food, and everything they did with cartoons every few pages. It has very nice colourful illustrations.
It's very easy to read and there's a wide range of explorers. It's good for kids because we know some of them, but not all of them. For example I had never heard of Felice Benuzzi before I read this book. He was a man who escaped from a prisoner of war camp (he was Italian), climbed Mt Kenya, and then broke back into the camp.
I like reading about explorers, I just find them so interesting to learn about. For every explorer Alastair Humphreys explains why they inspired him.
My favourite story is the one of Laurie Lee, who walked across Spain with just his violin and knowing only one sentence of Spanish: "un vaso de agua por favor."
The explorer who did the most is probably Rick Hansen who wanted to cycle around the world, but his bottom half was paralyzed in a car crash and he wheelchaired around the world, raising $26 million for charity.
My third favourite is either Felice Benuzzi or Thor Heyerdahl who tried to prove that the Polynesian Islands and Oceania could be populated from South America. He used all the materials that were available to ancient people 10,000 years ago and he got all the way to the Tuamotu Islands.
I would definitely recommend this book as a birthday present for 5 to 13 year olds. 5-year olds could just look at the cartoons, or have their parents read it to them.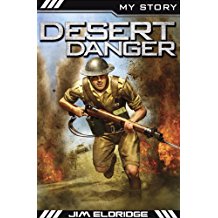 Alex (age 10)