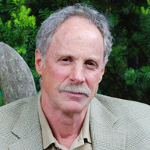 Douglas Starr
Douglas Starr is Professor Emeritus of Science Journalism at Boston University. His first book, Blood: An Epic History of Medicine and Commerce, received wide critical acclaim and was turned into a series by PBS. His second book, The Killer of Little Shepherds, is about the French serial killer Vacher and the birth of modern forensic science. His writings on science, medicine and public health have appeared in, among others, The New Republic and The LA Times, and on NPR.
Interviews with Douglas Starr
Boston University professor delves into the origins of crime science, using literary and historical works to explain early forensics, phrenology and criminal psychology
Interviews where books by Douglas Starr were recommended
Jim Fraser, veteran forensic investigator and author of Murder Under the Microscope, selects five of the best books about forensic science. Forget what you think you know about the subject from crime fiction and television dramas, and bring a healthy scepticism: this line of work can be as much a craft as a science.