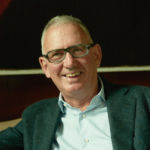 Julian Jackson
Julian Jackson is Professor of Modern French History and Head of the School of History at Queen Mary University of London.
Books by Julian Jackson
This book is an important story about the prologue of sexual liberation in France. It has to do with a small and elite homosexual social club called Arcadie.
One of the interesting things about this book is the way it sheds light on how the French have dealt with the events of the war. Julian Jackson explains to the British what actually happened, what the French have done since about the terrible things their government was responsible for. It's a great book, a great work of history.
Interviews with Julian Jackson
Charles de Gaulle had 'a certain idea of France' which even he didn't manage to articulate clearly. De Gaulle biographer and one of Britain's leading historians of modern France, Julian Jackson, talks us through some key books to get a sense of France's wartime leader and president, Charles de Gaulle.
Interviews where books by Julian Jackson were recommended
Author and founder of Virago Press decries the absolute silence of the church during the Holocaust, and discusses five books on the "dark and murky side" the French have now "faced up to"
The author and historian Richard Wolin explains that French people in the late 1960s were desperate for a utopian political alternative.