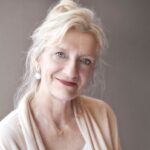 Elizabeth Strout
Elizabeth Strout is an American author who has written numerous bestselling and critically acclaimed novels. Her third book Olive Kitteridge won the 2009 Pulitzer Prize, and was later adapted as a television miniseries for HBO. Oh William!, which features the beloved recurring character Lucy Barton (first seen in My Name is Lucy Barton), was shortlisted for the 2022 Booker Prize.
Books by Elizabeth Strout
Interviews where books by Elizabeth Strout were recommended
The Booker Prize is awarded each year to the best original novel written in the English language. We asked the art historian Neil MacGregor, chair of this year's judging panel, to talk us through the six novels that made the 2022 shortlist—and why fiction can be a most effective means of engaging us emotionally in social and political crisis elsewhere.
Books by Elizabeth Strout