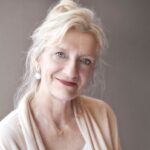 Elizabeth Strout
Elizabeth Strout is an American author who has written numerous bestselling and critically acclaimed books. Her third novel, Olive Kitteridge, won the 2009 Pulitzer Prize, and was later adapted as a television miniseries for HBO. Oh William!, which features the beloved recurring character Lucy Barton (first seen in My Name is Lucy Barton), was shortlisted for the 2022 Booker Prize. Below, you'll find our suggested reading order for Elizabeth Strout's novels, put together by Isabel Camara.
Books by Elizabeth Strout
Interviews where books by Elizabeth Strout were recommended
Fall is a busy time in publishing, as the biggest names in fiction prepare to release new books in the months leading up to Christmas. Here, Five Books deputy editor Cal Flyn rounds up some of the most notable novels of Fall 2022—including two new books from the great American novelist Cormac McCarthy and a sumptuous work of historical fiction from Maggie O'Farrell.
The Booker Prize is awarded each year to the best original novel written in the English language. We asked the art historian Neil MacGregor, chair of this year's judging panel, to talk us through the six novels that made the 2022 shortlist—and why fiction can be a most effective means of engaging us emotionally in social and political crisis elsewhere.
Five Books deputy editor Cal Flyn offers a round-up of the notable novels that need to be on your literary radar in Fall 2021, including the hotly anticipated new book from Sally Rooney—set to dominate bestseller lists in the coming weeks—as well as eagerly awaited follow-ups from Richard Osman and Elizabeth Strout, and a return to more traditional fiction from Karl Ove Knausgård.
Books by Elizabeth Strout