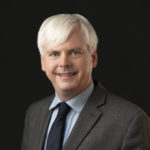 Henry Farrell
Henry Farrell is professor of political science and international affairs at George Washington University and co-leader of the project on the moral political economy of technology at Stanford University's Center for Advanced Studies in the Behavioral Sciences. He was the 2019 winner of the Friedrich Schiedel Prize for Politics and Technology and is also Editor in Chief of the Monkey Cage blog at the Washington Post. He works on a variety of topics, including democracy, the politics of the Internet and international and comparative political economy.
Books by Henry Farrell
"We wrote Of Privacy and Power to understand how globalization allowed different cross-national coalitions of actors to battle over the politics of information, privacy and civil liberties" —Henry Farrell
We spoke to political scientist Henry Farrell about the Politics of Information, and a useful reading list for anyone looking to think through or teach this important topic.
Interviews with Henry Farrell
Our political systems evolved in an era when information was much harder to come by. What challenges does our current reality of information overload pose for democracy? How do we even start thinking about these questions? Political scientist Henry Farrell proposes key books for building a curriculum on 'the politics of information,' starting with a beautifully written novel.