Rooney's hotly anticipated follow-up to Conversations With Friends was published in the United Kingdom in summer 2018 to wide acclaim (plus a Costa Prize win, and a Booker Prize longlisting). It was recently released to an American audience, who can – finally! – catch up with this coming-of-age story that charts the school and university years of an on-again-off-again Irish couple as they grapple with the impact of class, domestic violence and self-doubt.
Rooney's first book was recommended in a Five Books interview with Arifa Akbar, in which she selected as one of the best books of 2017.
Rooney took the literary world by storm with her debut novel, and shows no signs of having grappled with the difficult second novel syndrome: Normal People is a triumph.
It follows two Irish teenagers: Marianne, a bookish outsider, and Connell, who is popular and sporty, as they leave their home town to attend Trinity College, Dublin, where they find their social standings flipped. Marianne, who comes from a wealthy background, thrives in the new environment, while Connell struggles to find a toehold. But even as they drift apart, a combination of magnetic attraction ("She was attuned to the presence of his body in a microscopic way, as if the ordinary motion of his breathing was powerful enough to make her ill") and shared history draws them back together.
Normal People makes for compulsive reading, and shares  Conversations with Friends' snappy dialogue. But this is a much darker book, which dwells on how dysfunctional and selfish behaviour can reverberate through others' lives. It's most powerful when it dwells upon how we can – with others' help – begin to piece ourselves back together after trauma or tragedy.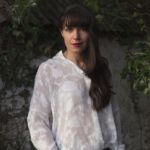 Cal Flyn, Deputy editor
Have you already read and loved Normal People: A Novel?

We think you'll like these books too.