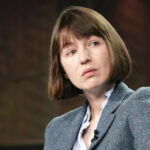 Sally Rooney
Sally Rooney is an Irish author of three published novels.
"She is so strong on dialogue and there is something both youthful and deeply mature in her writing. It's really exhilarating to read a debut that's so good." says Arifa Akbar about Conversations with Friends in her interview on the best novels of 2017.
Rooney's second novel Normal People had massive international success thanks to the phenomenon that was the subsequent BBC/Hulu television adaptation starring Paul Mescal and Daisy Edgar-Jones.
Her third book Beautiful World, Where Are You had a mixed reception. "The result, as might be guessed, is a more self-conscious book than her first two, but it is not, I think, a worse one." Cal Flyn, Deputy Editor in her review.
Books by Sally Rooney
"I loved how she used the blueprint of the love triangle – two young gay women get emotionally, and sexually, embroiled with an older, more urbane couple in Dublin – in a way that made it seem fresh and unexpected. Nothing feels clichéd or familiar." Read more...
If you've somehow made it this far without reading Rooney's previous novel – her rollicking, quick-smart debut Conversations With Friends – then we suggest you correct this immediately. It follows performance poets and Trinity College students Frances and Bobbi as they fall in with (and fall for) an older married couple, Nick and Melissa. It's full of snappy dialogue and searching questions about what love, jealousy and infidelity might mean, in a non-monogamous, non-heteronormative world. Full of snappy dialogue and earnest debate, it's as much a portrayal of obsessive friendship as a two-headed love story, and it cleverly subverts many of the tropes of the romantic comedy without losing their appeal. (Also available – and highly recommended – is Rooney's short Mr Salary, shortlisted for The Sunday Times EFG Short Story Award and published as a mini paperback by Faber.)
From our article Books like Normal People
Rooney's hotly anticipated follow-up to Conversations With Friends was published in the United Kingdom in summer 2018 to wide acclaim (plus a Costa Prize win, and a Booker Prize longlisting). It was recently released to an American audience, who can – finally! – catch up with this coming-of-age story that charts the school and university years of an on-again-off-again Irish couple as they grapple with the impact of class, domestic violence and self-doubt.
Rooney's first book was recommended in a Five Books interview with Arifa Akbar, in which she selected as one of the best books of 2017.
Beautiful World, Where Are You was written under considerable pressure. Sally Rooney's first two novels were smash hits—her debut, Conversations with Friends, earning her the title of Sunday Times Young Writer of the Year in 2017, and her second, Normal People, being an instant bestseller that was later adapted into a BBC/RTE television drama that infatuated the country, nay, the world, during the first, frantic days of the first Covid lockdown.
Having written the first and most of the second with a liberating sense of anonymity, Rooney had to approach her third novel from a completely different perspective. During the writing of Conversations with Friends and Normal People, she has said, "I wasn't thinking, what is a voice? What is a protagonist? It was all so natural." But now, with millions awaiting her next publication, "I sat down and thought, wait a minute, what is a novel?" The result, as might be guessed, is a more self-conscious book than her first two, but it is not, I think, a worse one.
It takes semi-epistolary form, as two female friends, Eileen and Alice, correspond between Dublin, where Eileen exists in a sort of stasis as a thirty-year-old editorial assistant, living in a grimy house-share, and a coastal village in Co. Mayo, where Alice is living alone in a rambling, rented house after suffering a breakdown during the promotion of her own bestselling novels.
It is impossible not to read Beautiful World, Where Are You as an internal conversation Rooney has been holding with herself over these last few years. "I never advertised myself as a psychologically robust person, capable of withstanding extensive public inquiries into my personality and upbringing," declares Alice, surely echoing the famously reticent and publicity-shy Rooney's own sentiments. But though Alice's character is more obviously autofictional, one also senses Eileen to represent a version of Rooney too; an equal and opposite, a sometimes-mocking past self, who cannot quite believe Alice's capacity for self-pity in the face of huge success.
Rooney's status anxiety is made explicit in the content of the two women's letters. They discuss aesthetics; politics; the place of art in a world racked by crisis—more specifically, the place of sexy, funny novels-of-manners of the kind Rooney herself produces; the pressures of fame; the unfairness of rewarding certain kinds of labour (literary) more than others (physical).
The letters are erudite, irritable, radical and sometimes funny, but perhaps inevitably (and perhaps gallingly for Rooney), the most immediately engaging elements of the book are the fripperies: the women's romantic travails, their troubled personal relationship, the snappy dialogue and their awkward, effortful graspings towards intimacy. What's strange about it, as the characters eerily note themselves in a sort of meta-commentary, is that despite all that's going on in the world, despite everything we have to worry about, what we find ourselves obsessing over is the minutiae, the personal, the domestic, the romantic—the "breaking up and staying together" that Alice has come to scorn.
"I agree it seems vulgar, decadent, even epistemically violent, to invest energy in the trivialities of sex and friendship when human civilisation is facing collapse," argues Eileen. "But at the same time, that is what I do every day." And so we cannot help but be relieved when Alice or Eileen interrupts their intellectual grandstanding to prompt the other for some of the juicy specifics: what's he like? have you slept with him yet? should I make up one bed or two?
Eileen's on-off relationship with the idealistic political advisor Simon is the closest thing to the "19th century engines" that famously powered Rooney's previous books, and in many ways they are similar to previous Rooney lovers: Eileen's sharp, self-sabotaging intelligence, her submissive tendencies; Simon's quiet, calm passivity. He's a bland Prince Charming in the manner of Nick in Conversations with Friends—docile, pleasant, model handsome. He's "a lamb," as Alice remarks. Simon makes few demands of the female protagonist  but absorbs much heat. The suspense arises purely from Eileen's irrational refusal to be in a relationship with him.
But though we recognise the dynamic, it still has its pull—and there's enough sexual weirdness to offer a focus of prurient interest. (In one early scene, Eileen brings Simon to climax during a phone call during which she narrates his future wife—younger, prettier and more stupid than herself—giving him head.) As with the earlier books, there is a lot of sex, and it's perfectly rendered. Rooney never takes the coward's road of soft-focus generalities, neither does she dwell on pornographic detail, but instead offers these scenes as a type of conversational culmination, where the touch of skin to skin is just one more way for two sparring partners to test their ambiguous power dynamic.
Alice finds Felix, a warehouse worker with the gift of the gab, on Tinder. The book opens with their unsuccessful first date, which fizzles into nothing. He is suspicious of her, she is cold and intimidating. On a whim, she invites him to Italy, as part of a promotional tour, where after days of chaste, tense sightseeing the weather finally breaks. He has no interest in her career, except in as much as it might benefit him—he is avaricious enough to hang around and take what he can get. They are eminently ill-suited and often cruel to one another. And yet Alice finds herself painfully attracted to him. "Oh God, I'm in love with you, I really am," she pants at him in bed. His response: "Are you yeah? That's good."
In many ways, Felix is the most interesting character. He has a chequered past, a whiff of misogyny. He has never heard of Alice's books, and seems annoyed by her success. He is the closest thing to a "normal" person in the book, and the three intellectual others are overshadowed by his raw charisma. So when Alice rails against the habit of rich, successful authors writing about "ordinary life"—"I don't say this lightly: it makes me want to be sick"—one doesn't know quite how to read it. It's uncomfortable to sense Rooney's cold, unforgiving eye coming to rest upon herself in this way.
Success has come to Rooney too easily, and made her distrust it. She should not. She is so good at summoning on the page that electric attention that can pass between two people, so exacting when she dissects those strange borderline relationships that cannot yet be fully defined, so adept at measuring the weight of what goes unsaid.
"Who can care, in short, what happens to the novel's protagonists, when it's happening in the context of the increasingly fast, increasingly brutal exploitation of a majority of the human species?" asks Alice. But, whether it matters or not, we do care. Of course we do. It's what, in this sharp, clever, perfectly observed little book, I care about most. And in the novel's epigraph perhaps we find a clue that Rooney herself has made peace with her God-given gift. She quotes Natalia Ginzburg: "there is one corner of my mind in which I know very well what I am, which is a small, a very small writer. I swear I know it. But that doesn't matter much to me."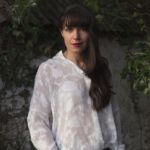 Cal Flyn, Deputy editor
Interviews where books by Sally Rooney were recommended
Five Books deputy editor Cal Flyn offers a round-up of the notable novels that need to be on your literary radar in Fall 2021, including the hotly anticipated new book from Sally Rooney—set to dominate bestseller lists in the coming weeks—as well as eagerly awaited follow-ups from Richard Osman and Elizabeth Strout, and a return to more traditional fiction from Karl Ove Knausgård.
Has 2017 been a strong year for novels? Yes, says Arifa Akbar, Editor of new literary magazine Boundless – especially if you like your novels fresh and raw