Which translation of the book War and Peace is best? What kind of reviews did Leo Tolstoy's masterpiece get when it was published? Why has the book War and Peace been chosen by philosophers, historians and novelists as one of the most important ever written? Find out more about one of our most recommended books by reading the expert commentary about War and Peace below.
The audiobook of War and Peace is narrated by the RADA-trained actor, the late Neville Jason.
Which translation of War and Peace should I read?
by Rosamund Bartlett, translator and author of Tolstoy: A Russian Life.
As with most of the Russian classics, there are several translations of Tolstoy's immortal War and Peace for the anglophone reader to choose from. In fact, about a dozen translations have appeared since the novel's first complete publication in Russian in 1869, but only a handful stand out. Two respected new translations made War and Peace widely available in paperback in the second half of the twentieth century, one by the British translator Rosemary Edmonds for Penguin Classics in 1957, and the other by the American Ann Dunnigan for Signet Classics in 1968. Neither, however, eclipsed the celebrated versions produced by Constance Garnett, and by the husband and wife team of Louise and Aylmer Maude, published earlier in the century. To a certain extent, this is also true of the two most recent translations, both of which aim for a more accurate rendition of Tolstoy's singular literary style. The new Penguin Classics edition by Anthony Briggs, published in 2005, breathes new life into War and Peace, but not all have warmed to its contemporary colloquialisms and British idioms. The vivid translation by Richard Pevear and Larissa Volokhonsky, published by Vintage Classics in 2007, is even more faithful to Tolstoy's idiosyncracies, but the resulting English prose can be highly un-idiomatic and thus somehow falls short of the majesty of the original.
There are many reasons why the translations by Constance Garnett and the Maudes have stood the test of time, and are now regarded as classics in their own right. Garnett, who published her translation in 1904, worked while Tolstoy was still alive, and even went to Russia to meet the author at his home. She brought an admirable educated and literary sensibility to her translations, but was largely self-taught, and worked without the arsenal of dictionaries and resources available in abundance today, not to mention the benefit of hindsight. Her translation of War and Peace is ultimately a little too Edwardian, and lacks precision. The Maudes both spent long years living in Moscow and spoke flawless Russian. Although neither came from a literary background, they knew Tolstoy well, and received his seal of approval as translators of his work. Knowing Tolstoy's propensity to make changes to his texts even after they had been published, the Maudes took care to work with the most accurate version of War and Peace. The extensive passages in French in War and Peace, for example, were all summarily translated into Russian for the third edition, published in the 1870s, and corrections were made for its fifth edition. The Maudes' very readable translation, first published in 1922, and later included in their 21-volume centenary Tolstoy edition, published by Oxford University Press between 1928 and 1937, justifiably became the benchmark, but their Anglicization of all the Russian names in the novel, and the decision to follow Tolstoy's lead by rendering all the French passages into English detracted from its appeal.
With the publication by Oxford World's Classics in 2010 of a carefully revised edition of the Maude translation, it is now possible to recommend it unequivocally. As well as re-inserting all the Russian names, the distinguished American Tolstoy scholar Amy Mandelker has restored the French passages of Tolstoy's original text, updated outmoded expressions with sensitivity, and removed minor editorial interventions and errors introduced by the Maudes. Most of the current English editions of War and Peace include helpful notes, maps, and a glossary of fictional and historical characters, and this version is no exception. As well as an Introduction, Amy Mandelker has contributed a chronology, bibliography, and a brief commentary on the text and translation. A bonus is that the new paperback edition, which is printed on high-quality paper, is a joy to handle, and sports a highly attractive cover design which seems peculiarly apt for Tolstoy's masterpiece.
Ultimately, the choice of translation is a matter of personal taste, best determined by a patient comparison of different versions, but those readers who cannot afford the luxury of such an exercise can safely be encouraged to trust the claim made by Oxford World's Classics that its revised Maude version is "definitive" – at least for the forseeable future.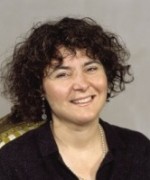 Rosamund Bartlett, Translator
With any classic book, but especially a book the length of Tolstoy's epic War and Peace, it's easy to be intimidated and avoid reading it. There's no need to avoid War and Peace for that reason. Just a few chapters in, you will be pulled in and find yourself racing through it like a thriller bought for light reading at the airport. I read War and Peace on the beach, age 18. I could not put it down. I dreamed of being Natasha Rostova going to balls and meeting handsome princes. I was a bit disappointed by who she married in the end, and I have to confess I skipped a lot of the war bits, especially towards the end, but the book stayed with me. Nearly two decades later, when my second daughter was born, we called her Natasha.
I'm a lot older now than when I first read it, but training for a half-marathon a few years ago, I turned back to War and Peace and listened to it as an audiobook. This time around, I was fascinated by the war bits, pondered why Napoleon was so successful and found myself wanting to read more and more about the history.
For me, War and Peace is the best novel ever written. On this page, I've collected all the quotes and reviews about War and Peace that encapsulate for me why it's such a great book. I've asked the most expert person I could think of, Rosamund Bartlett, to recommend which translation of War and Peace is best. That is also the translation used in the audiobook of War and Peace read out by the actor Neville Jason (1934-2015). Both are linked at the top of this page with the 'Buy Now' and 'Listen Now' buttons.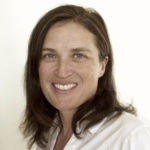 Sophie Roell, Five Books Editor
Recommendations from our site
"One of the key questions that Tolstoy asks in the appendix is the central question of War and Peace: how can we explain the fact that, on orders, millions of people go out and kill one another, when they know that killing another human being is morally wrong?" Read more...
Cécile Fabre, Philosopher
"Tolstoy didn't fight in the Napoleonic wars, but he did fight in the Crimean war, so he drew on his experiences in that when he wrote War and Peace." Read more...
Kate McLoughlin, Literary Scholar
"The reason I chose War and Peace is because it is the greatest novel of all time and I still think it is even after reading it five times….As a novelist, when you begin to write in this era it is like the elephant in the room, especially if you love it as much as I do. Tolstoy isn't just the great chronicler of what it felt like to be under fire, he also has the ability to make us feel the emotion of his characters with a single word or gesture." Read more...
The best books on The Regency Period
Stella Tillyard, Historian
"Tolstoy also has a view of history that he sets out very clearly in the second epilogue of War and Peace…his view is that politicians don't make history, the great men don't make history, the writers and journalists don't make history though they all take credit for it post facto. Actually, what makes history is the work of the people. It's a demotic theory of history, though not necessarily a socialist view." Read more...
The best books on Why Russia isn't a Democracy
Martin Sixsmith, Foreign Correspondent
"One doesn't have to invent the bicycle, there is one: it's War and Peace. It's about how Russia won the Napoleonic wars, and moved into the first row of nations who dealt with European history. It's set during the peak of Russian culture, the age of Pushkin, who created the modern Russian language. It's the peak…The only thing I would recommend to modern readers is to skip all those parts – which are completely separate from the other parts of the book – where Tolstoy is philosophising about the role of the individual in history. It's maybe 15 per cent of the book, in separate chapters, and I would definitely recommend to skip those because they are not interesting today." Read more...
The best books on Pre-Revolutionary Russia
Andrei Maylunas, Historian