by Homer and translated by Emily Wilson
"Tell me about a complicated man.
Muse, tell me how he wandered and was lost
when he had wrecked the holy town of Troy,
and where he went, and who he met, the pain
he suffered in the storms at sea, and how
he worked to save his life and bring his men
back home."
Odyssey, opening lines (Emily Wilson translation)
If you're interested in Homer and the poem of the Odyssey, the 2017 translation by Emily Wilson, Professor of Classical Studies at the University of Pennsylvania, is a great place to start. Not only is it a highly readable translation, but the introduction provides a lot of context and historical background for anyone wondering who Homer was, when the poem was first written down etc.
Many of us would love to listen to the Odyssey, as that's how it was first delivered back in 700 BCE. Fortunately, the American actress Claire Danes has narrated the audiobook—so stick in your headphones, put your feet on the sofa, and press play.
Emily Wilson's new translation of The Odyssey is a marvel. By all accounts, this poem of Odysseus' circuitous return home after the Trojan War is a foundational work of western literature. But my previous attempts to enjoy translations of Homer were fruitless. They seemed florid and self-consciously decorative. The whole experience felt tiresome. Like the sleeping Odysseus when his men open Aeolus' bag of winds, I often found myself returning back to where I started.
By refreshing contrast, Wilson's translation is crisp and streamlined. The careful attention to rhythm gives the whole text a living and gripping pulse. Avoiding the stodgy residue of former translations, she makes the mythic world feel deeply contemporary. While this is a narrative with gods and Cyclopes, it is also one of jealousy and insecurity, of pride, and of loyalty. It is a poem where people get "dizzy / under the influence of wine, which makes / even the wisest people… say things best not spoken." It is one where a spurned goddess can take solace that "my body is / better than hers. I am taller too". It is telling that the pettiness of the gods feels more familiar than the human ethics of hospitality to strangers in need.
But even with this immediacy, we are not shortchanged of the poem's beauty. One need only look to how she captures Calypso's luscious island: with its "scented cypress", "verdant vines", and "springs spurt[ing] with sparkling water".
Wilson gives us a rendering of Homer's epic that is sensitive and compassionate. It doesn't shy away from the moral ambiguities in the work, whilst refusing to moralise. It is deeply human and thrillingly readable.
For the anglophone world, I think the appeal of this new translation will be as timeless as the appeal of Homer.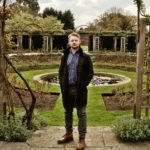 Charles J Styles, Interviewer
Recommendations from our site
"I find the Odyssey so fun to read because it is partly about impression management. In addition to being a strong, savvy, competent hero figure, Odysseus is a storyteller with great powers of persuasion and negotiation. He influences people and convinces them that he's trustworthy. At times, he needs to trick people." Read more...
The best books on Making A Good Impression
"Homer was prototypical literature, and in a sense the holy book of ancient Greece. It laid out much of the fundamental mythology; and for a certain period it was even performed on state occasions. It was the ultimate classic for the ancient world." Read more...
Sarah Ruden, Literary Scholar
"There are so many books of the historical facts behind Troy and its fall, and many magnificent translations of Homer. I particularly recommend Emily Wilson's Odyssey." Read more...
Stephen Fry, Comedians & Humorist
"It's a very easy read, and a completely different world from The Iliad. Whereas The Iliad depicts a militaristic and war-wrecked world, The Odyssey is like a fairytale and it's fascinatingly complex. It's told in flashbacks, it has time that's extended and time that's compressed, and it's told from different viewpoints." Read more...
The Greats of Classical Literature
Charlotte Higgins, Journalist
The audiobook of Emily Wilson's new translation of the Odyssey is performed by the American actress Claire Danes.
Narrator: Claire Danes
Length: 13 hours and 30 minutes
I still stand by these choices [the Best Books on Greek Myths], Five Books — but I'd now also add Emily Wilson's wonderful recent translation of The Odyssey.
Lucy Coats on Facebook