Who was St Patrick? Saint Patrick Retold, by historian Roy Flechner of University College Dublin, definitively answers that question. We've spoken to the author to find out more…
Having spent years living in America and observing the US fascination for St Patrick's Day—even painting rivers green on March 17th—I've been wondering who St Patrick was for a while. When did he live? What is myth, what is reality? Did he really convert Ireland to Christianity singlehandedly? Or, even more implausibly, why do we think he rid Ireland of snakes?
In Saint Patrick Retold Roy Flechner answers all these questions. This is an academic book written for the general reader, and hits that sweet spot of being an easy read while cramming in a great deal of knowledge, about not only St Patrick, but the time in which he lived. I walked away knowing more about Late Roman Britain (the Romans left in 410, most likely during St Patrick's lifetime, though his exact dates are unknown) and late Iron Age Ireland. I got a glimpse into the academic debate of whether Ireland was Celtic (apparently not).
I learned the origins of St Patrick's shamrock link ("the earliest surviving records of the saintly connections to the plant go back to the 1680s.") and other things we associate with St Patrick. The grassroots way in which St Patrick became a saint fits in nicely with what we learned about how 'saints' came to exist in our interview on the Saints with historian Simon Yarrow.
The book is just over 200 pages, but there are footnotes at the end of every chapter, so I found it a quick read. I listened to the audiobook, which also worked well. Yes, I feel I can say that after a pleasant few hours with this book, I can now face St Patrick's Day feeling well-informed about the man who is being celebrated.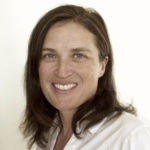 Sophie Roell, Five Books Editor