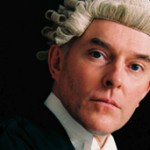 Andrew Cayley
Andrew Cayley has worked as both prosecutor and defender in genocide trials around the world and is about to take up his post as prosecutor at the Khmer Rouge genocide tribunal. He reflects on the pity of war, the power of inspirational leadership and the importance of bringing people to justice in order to create a better world.
Interviews with Andrew Cayley
Having served as the International Co-Prosecutor of the Khmer Rouge Tribunal in Cambodia, Andrew Cayley QC draws on his firsthand experience to nominate the best books on war crimes.