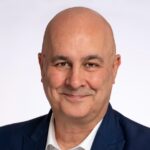 Iain Dale
Iain Dale is a British broadcaster, author, and political commentator. His most recent books are Why Can't We All Get Along: Shout Less, Listen More (Harper Collins), The Prime Ministers 1721-2020: Three Hundred Years of Political Leadership (Hodder & Stoughton) and The Presidents: 250 Years of American Political Leadership. Iain co-hosts a weekly podcast with former Home Secretary Jacqui Smith called For the Many, and is the former managing director of Britain's leading political publisher, Biteback Publishing.
Interviews with Iain Dale
Westminster is one of the oldest and most influential legislatures in the world. Here, Iain Dale—one of Britain's leading political commentators—recommends the best books that offer insights into the inner workings of the British parliament, highlighting first-hand accounts both from the floor of the House of Commons and of the wrangling that goes on behind the scenes.