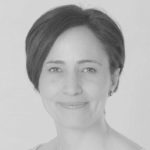 Liz Derow
Liz Derow has been practising yoga regularly for the past 22 years. From 2000–2015, she spent most of her time either studying yoga in Mysore, India or teaching it around the world. More recently, she has moved back to her home town of Oxford and now teaches yoga classes to interested students.
Interviews with Liz Derow
Contrary to its popularization in Western culture, yoga isn't just a form of fitness: its history is rooted in a long Hindu tradition shaped by great teachers in India. Here we have the best books for those who want to learn more about yoga, recommended by Liz Derow, a longtime practitioner and teacher of yoga in India and around the world.