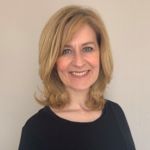 Marion Gillooly
Dr Marion Gillooly has been Executive Director of The Dollywood Foundation UK since 2018, and leads the Foundation's strategy for delivery of Dolly Parton's Imagination Library in the UK and Ireland. Passionate about books and reading, Marion is committed to giving children the best possible start in life. She has previously held senior roles in clinical research, local and central government, and the voluntary sector. She has a PhD in respiratory pathology.
Interviews with Marion Gillooly
Dolly Parton is an iconic singer and songwriter, but many children around the world know her as their librarian. Through the Imagination Library she nurtures a love of books in young children. Marion Gillooly, Executive Director, The Dollywood Foundation UK, talks us through the background of Dolly Parton's Imagination Library and highlights five of her favourite books in the catalogue (which she admits was really hard: "all the books are my favourites").