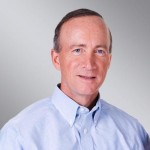 Mitch Daniels
Mitch Daniels was Governor of Indiana from 2005 to 2013. He was director of the Office of Management and Budget under President George W Bush, and former head of pharmaceutical giant Eli Lilly. Since 2013, Daniels has been President of Purdue University.
Interviews with Mitch Daniels
The Governor of Indiana promotes a new philosophy of libertarianism and selects the books that have influenced him most.