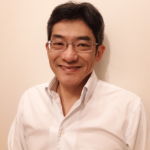 On Nomoto
On Nomoto is the grandson of Japanese mystery writer Seishi Yokomizo.
Interviews with On Nomoto
Crime novels are hugely popular in Japan, but English translations of Japanese mysteries not always easy to come by. As Pushkin Vertigo publishes translations of two novels by Seishi Yokomizo, one of Japan's most famous mystery writers, his grandson, On Nomoto, talks us through the best classic Japanese mysteries of the last century.