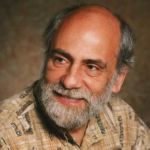 Paul Rozin
Paul Rozin is a Professor of Psychology at University of Pennsylvania, a member of the American Academy of Arts and Sciences and a recipient of the American Psychological Association Distinguished Scientific Contribution Award. As well as being the former editor of the journal Appetite, he is also the experimental psychologist who hoed the rows of the fertile field of food psychology.
Interviews with Paul Rozin
Food is an affirmation of who we are. Paul Rozin, food psychologist at the University of Pennsylvania, deconstructs the cheeseburger and busts myths about food consumption: not only is our food budget controlling what we eat, but also the expensive organic foods we're pressured to buy may not even be healthier—let alone better-tasting—than their alternatives.