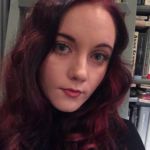 Stephanie Kelley
Stephanie Kelley is the literary editor of Five Books. She holds a BA in English Language and Literature and an MSt in English Literature 1830–1914 from the University of Oxford, and has reviewed fiction, literary criticism and biography for the Times Literary Supplement. You can follow her on Twitter @stephaniedk96.
Interviews with Stephanie Kelley
Looking for captivating, eccentric novels, essays and letters to read at the turn of the new year? Five Books literary editor Stephanie Kelley shares favorites from her year in reading—new and old.