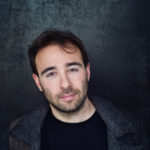 Yascha Mounk
Yascha Mounk is a political scientist. He is Associate Professor of the Practice of International Affairs at Johns Hopkins University, where he holds appointments in both the School of Advanced International Studies and the Agora Institute. He is a Senior Advisor at Protect Democracy, as well as a Senior Fellow at the German Marshall Fund, Harvard's Ash Center for Democratic Governance and New York University's Reiss Center on Law and Security.
Interviews with Yascha Mounk
Despite the challenge of authoritarian populism and a new divisiveness in political debate in many countries around the world there are reasons for optimism, argues political scientist Yascha Mounk, author of The People vs. Democracy. He talks us through his selection of the best politics books of 2020.