On June 4th 1989, a massacre happened at Beijing's Tiananmen Square. Protesting students, as well as the ordinary Beijingers defending them, were shot down. Many ended up in prison. Decades on, the Chinese Communist Party still bans all discussion of what happened on  六四  or 6/4. Our in-depth discussion with Sinologist Jeffrey Wasserstrom about the Tiananmen Square massacre took place on its 25th anniversary.
Bullets and Opium by Liao Yiwu is a new book (May 2019) that has come out since the interview, and mentioned by Jeff (via Twitter) as a book he would have included if the interview were conducted now. Liao Yiwu is a poet and writer, one of whose books, The Corpse Walker: Real Life Stories, China from the Bottom Up, has already been recommended on Five Books. In 1990, he was arrested for his writing about the Tiananmen massacre, tortured and imprisoned.
If you're at all interested in China, Bullets and Opium is a great book to read. We hear much about China's economic growth and emerging superpower status, but much less about the Faustian pact that was made in 1989 to get there. An appendix at the back of the book details the names of victims that have been collected, starting with a 9-year old boy.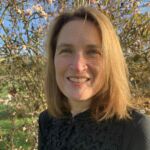 Sophie Roell, Five Books Editor