Anne Glenconner, former lady-in-waiting to Princess Margaret, tells the story of her life.
This is a gem of a book. Glenconner grew up in a stately home in Norfolk and the royal family were close neighbours at Sandringham. She was a childhood friend of Princess Margaret. Later on she became her lady in waiting, travelling with the princess on official duties. In between she was a maid of honour at the Queen's coronation.  Glenconner is the soul of discretion about the royal family, but she is much more open about her own family.  The tale she tells is a very interesting one.  Her husband, the late Lord Glenconner, who bought the island of Mustique and turned it into a playground for the rich and famous, emerges as something of a monster. Their three sons all suffered terrible tragedies in their lives (drug addiction, AIDS, and a paralysing motorbike accident) and two died young as a result. Lady Glenconner tells the story of her glamorous, but sometimes tragic, life with understatement and without self-pity. It's a fascinating story entertainingly and movingly told.  As royalty and rock stars flit across the pages, she emerges as a great trooper.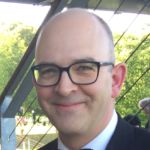 Benedict King, Contributing Editor
Recommendations from our site
The audiobook of Lady in Waiting, narrated by Anne Glenconner herself, is enchanting. Narrating audiobooks is hard work and the fact that she took it on in her 90s is a measure of the woman, who was lady-in-waiting to Princess Margaret and had a fascinating, glamorous, tragic life.
Narrator: Anne Glenconner
Length: 9 hours and 8 minutes