The new, highly anticipated novel from the author of the bestselling Dept. of Speculation is a fantastically wise, fragmentary work of fiction about life and parenthood in the face of climatological crisis.
Jenny Offill's Weather is a story through the eyes of Lizzie: an academic librarian, mother and assistant to a doomsday futurist – her former research supervisor and host of a popular podcast.
I came nervously to this book, because her last novel Dept. of Speculation is one of my favourite works of fiction of all time. But I was delighted to find that same unpretentious profundity, that quick wit, that macabre obsession. It asks us what it means to raise a child in a world facing climate collapse, and distills and intermingles the micro- and macro-anxieties of contemporary life.
These are all pertinent questions, but what I found most compelling was the protagonist's close, almost codependent, relationship with her brother – a depressive and a recovering addict. Lizzie describes the relationship as 'enmeshed', and it represents a point of tension in her otherwise happy marriage; elsewhere, the podcast describes the interconnectedness of all things: "There is a species of moth in Madagascar that drinks the tears of sleeping birds." Weather is full of such asides – koan-like one-liners – that can fell you with a breath of air.
It's very easily digestible, thanks to its choppy, fragmentary form I read it in an afternoon, then reread it the next day. A perfect book for the present moment, in other words, while we are all dealing with racing thoughts and fear as Covid-19 stalks the streets: it has brevity and wit, the power of poetry, and it does it all with a wry smile. Who knew the end days could be so dryly amusing?
I didn't feel it to have the same gut-punch emotional intensity of the previous book – which dealt with the near-dissolution of a marriage after infidelity, and the weight of wasted potential we each come to bear over time – but I loved it nevertheless, and it will take pride of place on my bookshelf beside its sister.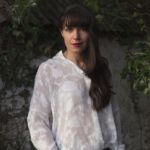 Cal Flyn, Deputy editor
Recommendations from our site
"I love this book. When I first read it, I said, 'You have to all read this book.' It's very gentle. She allows us to question our arrogance and hypocrisy when discussing how the world needs to change without saying, 'You're wrong to have gone there.'" Read more...
Pippa Evans, Comedians & Humorist
"Just out, and another one not to miss, is Jenny Offill's Weather, her third novel and the follow-up to her wry, intelligent and heart-rending examination of marital infidelity, art and motherhood Dept. of Speculation, which cannot be recommended highly enough. As with Dept. of Speculation, Weather is built from fragments, some koan-esque and oblique, some directly reported, which Offill reportedly composes, pins to notice boards around her house, and sifts through for many months before settling upon the final formation. " Read more...
Editors' Picks: Notable New Novels of Early 2020
Cal Flyn, Journalist