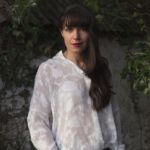 Cal Flyn
Cal Flyn is a writer, journalist and the deputy editor of Five Books. She writes for The Guardian and Granta, among others. Islands of Abandonment: Life in the Post-Human Landscape, her nonfiction book about how nature rebounds in abandoned places, was shortlisted for numerous awards including the Baillie Gifford Prize, the Ondaatje Prize and the Wainwright Prize for writing on global conservation. She was named the Sunday Times Young Writer of the Year in 2022.
She writes regular round-ups of the most notable new fiction, which can be found here. Her Five Books interviews with other authors are here. Follow her on Twitter: @calflyn.
Books by Cal Flyn
Five Books deputy editor Cal Flyn's second work of nonfiction, Islands of Abandonment, is a book about abandoned places: ghost towns and exclusion zones, no man's lands and post-industrial hinterlands – and what happens when nature is allowed to reclaim its place. Exploring extraordinary places where humans no longer live – or survive in tiny, precarious numbers – Islands of Abandonment give us a glimpse of what nature gets up to when we're not there to see it. From Tanzanian mountains to the volcanic Caribbean, the forbidden areas of France to the mining regions of Scotland, Flyn brings together some of the most desolate, eerie, ravaged and polluted areas in the world – and shows how, against all odds, they offer our best opportunities for environmental recovery.
The debut work of narrative nonfiction by Five Books deputy editor Cal Flyn examines colonialism, intergenerational guilt and violence on the Australian frontier through the life story of her distant relative: an explorer, pioneer and leader of several atrocities against the Gunaikurnai Aboriginal group native to Gippsland, Australia.
Interviews where books by Cal Flyn were recommended
Every year the judges of the Baillie Gifford Prize pick out the very best nonfiction books, the shortlist they come up with a brilliant way to find gripping books to immerse yourself in. Here cultural historian Kathryn Hughes, one of this year's judges, talks us through the six books they chose for the 2021 shortlist, books that will draw you in, whatever the subject.
Through careful research and compelling argument, the books shortlisted for the British Academy Book Prize for Global Cultural Understanding cast light on globally significant problems, says Patrick Wright, chair of the 2021 jury and Emeritus Professor of Literature, History and Politics at King's College London. Here he talks us through the books that made the 2021 shortlist, works of nonfiction that "speak directly to the urgent challenges of the times in which we live".
Many of us are increasingly alarmed at the damage human beings have done—and continue to do—to the natural world and would love to be better informed about what we need to do to protect our precious environment. Fortunately, every year, the Wainwright Prize picks out the best writing on global conservation—books that are not only informative but highly readable. Here, British journalist Charlotte Smith, chair of the judging panel, talks us through the books that made the 2021 shortlist and why it's worth reading all of them.