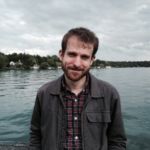 Alex Chase-Levenson
Alex Chase-Levenson is an assistant professor of history at the University of Pennsylvania, specializing in nineteenth-century British, European and Mediterranean history, and the history of public health. His first book, The Yellow Flag: Quarantine and the British Mediterranean World, 1780–1860 was published in April 2020 by Cambridge University Press.
Books by Alex Chase-Levenson
"It's so odd to me to see so many parallels between the world we're living in now and a world that really did seem to be over." —Alex Chase-Levenson.
Alex Chase-Levenson, a historian at the University of Pennsylvania, chose books for us on 'living through an epidemic.'