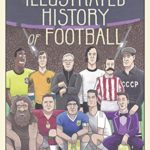 Alexander
Alexander is an 11-year-old boy who supports Tottenham Hotspur and plays as a striker for his local team in the UK. He is mad about football and also reads a lot.
Interviews with Alexander
There are a lot of books about football for sale in bookshops these days, but which ones are any good? 11-year-old Alexander, who loves football as well as reading, shares his choices of the best football books for kids as part of our 'By Children for Children' series.