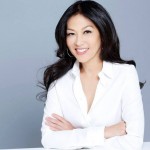 Amy Chua
Amy Chua is a professor at Yale Law School and a former editor of Harvard Law Review. The Economist recognized her first bestseller, World on Fire:How Exporting Free Market Democracy Breeds Ethnic Hatred and Global Instability, as one of the best books of 2003. She was awarded a Distinguished Teaching Award that same year. Time recently named her as one of 100 Most Influential People of 2011.
Interviews with Amy Chua
The author of the self-satirising memoir on ambitious "tiger mothers" talks us through the books about motherhood that have made the most impact on her.