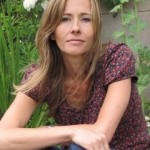 Andrea Wulf
Andrea Wulf is the author of The Brother Gardeners: Botany, Empire, and the Birth of an Obsession, which won the American Horticultural Society 2010 Book Award. She is co-author of This Other Eden: Seven Great Gardens and 300 Years of English History.
Interviews with Andrea Wulf
The respected horticulturalist says if you plant an oak tree you know you're never going to see it grow into maturity, but in planting it you are asserting your belief in the future and in future generations.