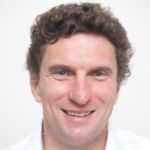 Andrew Hindmoor
Andrew Hindmoor is Professor and Head of the Department of Politics and International Relations at the University of Sheffield. He is editor of the Political Studies journal. 
Interviews with Andrew Hindmoor
What will historians say about the latest period in British history? What has stayed the same, and what is vastly different from our parents' generation? Andrew Hindmoor, professor of politics at the University of Sheffield and author of Twelve Days that Made Modern Britain, recommends books that give insights into contemporary British history.