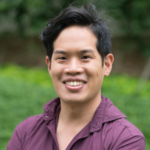 Books by Andrew Hui
***🏆 A Five Books Book of the Year ***
"He's a professor of humanities, not a card-carrying philosopher, which probably liberated him to write about something which is very prominent in the history of philosophy but gets largely neglected in philosophical teaching, which is the aphorism." Read more...
The Best Philosophy Books of 2019
Nigel Warburton, Philosopher
Interviews with Andrew Hui
The unexamined life is not worth living; nature loves to hide; you can't step in the same river twice. No doubt we've all grown up hearing aphorisms, but perhaps we take their importance for granted. Andrew Hui, the author of the first full book on the theory of the aphorism, guides us through the history of the short philosophical saying from Heraclitus to Nietzsche and beyond.
Interviews where books by Andrew Hui were recommended
We live in a golden age for philosophy books that are accessible to a wide audience. In the pages of even quite short books, we can find new ways of reflecting on who we are and how we should conduct ourselves in the world, as well as learn more about the brilliant thinkers who trod these paths before us. Our philosophy editor Nigel Warburton talks us through some of the best philosophy books that came out in 2019.