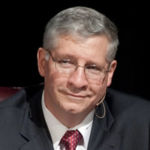 Antulio Echevarria II
Antulio J. Echevarria II  is the Editor of the US Army War College Quarterly. Prior to that, he was the Director of Research at the US Army War College. He is the author of Clausewitz and Contemporary War, Imagining Future War and After Clausewitz, as well as  several articles on military thinking and contemporary war.
Books by Antulio Echevarria II
Interviews with Antulio Echevarria II
Texts about military strategy take us back into the mists of time but what it is, and what the nature of war is, remains hotly debated. Antulio Echevarria II of the US Army War College talks us through key books, both old and new, on military strategy.
Books by Antulio Echevarria II