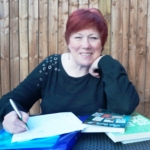 Barbara Band
Barbara Band is a qualified and Chartered Librarian, as well as a school library consultant and trainer. She has over 30 years' experience as a school librarian and is Treasurer of the UK School Libraries Group and Chair of the Library Services Trust. She is a former President of CILIP, the UK's library and information association, and is Vice Chair of the Great School Libraries campaign. She is passionate about the value and benefits of reading to children of all ages.
Interviews with Barbara Band
Barbara Band, librarian and former President of the UK's Library and Information Association, explains why reading aloud for babies is not only a great bonding experience but also an important part of early childhood development. She shares some tips on reading with babies and introduces her top baby book recommendations.