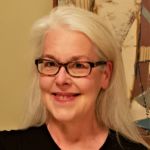 Barbara Kiser
Barbara Kiser is a commissioning editor and books columnist at Nature. An editor and writer for over three decades with a special interest in sustainability and environmental policy, she has worked at New Scientist, SciDev.net, UN agencies and the UK government.
Interviews with Barbara Kiser
It's been another fabulous year for science books that make important scientific developments accessible to a general audience. Barbara Kiser, Books & Arts Editor at Nature, talks us through her favourite science books of 2019.
"As life on Earth is rocked by conflict and environmental crisis, these serene little scientific emissaries remind us of how different it can be when we collaborate selflessly in the getting of knowledge." Barbara Kiser, veteran science journalist and the books and arts editor at Nature, chooses the best science books of 2018.