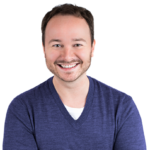 Benny Lewis
Benny Lewis is an Irish writer and polyglot who is best known for his website Fluent in 3 Months, on which he documents personal attempts to learn languages within short time periods. He is the author of five books, including Language Hacking Spanish, a book aimed at those beginning to learn Spanish.
Interviews with Benny Lewis
Which are the best books for learning Spanish? Benny Lewis, polyglot and author of the popular language-learning blog Fluent in Three Months, recommends his top five. He explains why beginners should be wary of grammar, and why forcing yourself to make mistakes is the key to success in any language.