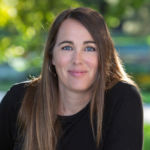 Bianca Schulze
Bianca Schulze is the founder and editor of The Children's Book Review, a resource devoted to children's literature and literacy. Bianca is also the bestselling author of 101 Books to Read Before You Grow Up (an Amazon "Book of the Month" in 2016) and the forthcoming picture book Don't Wake the Dragon (2020). She is a reader, reviewer, mother, and children's book lover. Born and raised in Sydney, Australia, Bianca now lives with her husband and three children near Boulder, Colorado.
Interviews with Bianca Schulze
While not every book is for every child,  for every child there is a book, says Bianca Schulze, editor and founder of The Children's Book Review and the author of 101 Books To Read Before You Grow Up. She recommends her pick of the best kids' books of 2019, all books that will make you 'feel' something.