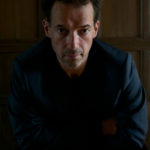 Boris Starling
Boris Starling is a British novelist and journalist.
Books by Boris Starling
Q. Is Brexit a good thing or a bad thing?
A. Boris Starling: I would say, like Zhou Enlai on the French Revolution, that it's too early to tell. Actually he misunderstood the question, it was about the Paris riots four years before, but, that said, it is too early to tell. I have good friends on both sides of the divide, I've written a book about it and I honestly have no idea. And I think if more people admitted they had no idea, we'd all be better off.