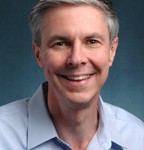 Brink Lindsey
Brink Lindsey is vice president for policy at the Niskanen Center. Prior to joining Niskanen, Lindsey worked for many years at the Cato Institute, most recently as vice president for research.
Interviews with Brink Lindsey
Modern conservatism is being driven by an historically unlikely coalition of libertarians and traditionalists, says the vice-president for research at the Cato Institute.