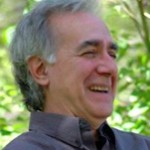 Carlos Eire
Professor Eire, who received his PhD from Yale in 1979, specialises in the social, intellectual, religious, and cultural history of late medieval and early modern Europe, with a focus on the Protestant and Catholic Reformations, the history of popular piety, and the history of death. He is currently writing a survey history of the Reformation and researching attitudes toward miracles in the 16th and 17th centuries.
Interviews with Carlos Eire
The Yale historian recommends some of the books of the past millennia that deal with the complicated concept of time and eternity.
Interviews where books by Carlos Eire were recommended
In 2011, two years before his death, Pulitzer Prize winning novelist Oscar Hijuelos told us about books that evoke the land of his parents, from a noirish take on contemporary Havana to the cabaret scene of pre-Castro Cuba