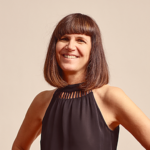 Catherine Mayer
Catherine Mayer is an author, journalist and the co-founder of the Women's Equality Party alongside Sandi Toksvig. Born in the US, educated in the UK and Germany, she has worked for The Economist, Forbes and as a London-based correspondent for the German news weekly Focus. In 2004, she joined Time magazine as a senior editor, and later rose to London Bureau Chief, Europe Editor and Editor at Large.
Interviews with Catherine Mayer
Catherine Mayer—author, journalist and president of the Women's Equality Party—talks to Five Books about her optimism for a more equal future for society by way of her favourite science fiction visionaries and their work.