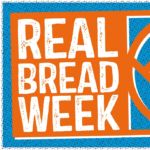 Chris Young
Chris Young has coordinated the Real Bread Campaign since March 2009.  He is the author of the books Slow Dough: Real Bread and Knead to Know, plus numerous bready reports, and editor of True Loaf magazine. From 2014-18 he also coordinated the London Food Link network. Chris has pulled on his judge's wig for BOOM Awards, The Cateys, The Great Taste Awards, The Scottish Bread Championships and The World Bread Awards. In 2017, The School of Artisan Food honoured Chris with its first Fellowship.
Interviews with Chris Young
All you need to make bread is flour, water and salt. It's knowledge, skill and time that turns those basic ingredients into the delicious staple we call bread. Chris Young, coordinator of the UK's Real Bread Campaign and editor of True Loaf magazine, recommends the best books for baking bread—and explains why 'real bread' is the only bread we should be eating.